Definite Trend: The Book Clutch
Book Clutches are all the rage right now and some of them don't come cheap.
Olympia Le-Tan
's Embroidered Book Clutches are handmade and embroidered (and even recently sported on the red carpet), but we wish they didn't cost so much more than the actual first editions of the books they portray - and somehow we still love them.
Price rants aside, it's a clever way to revamp the clutch and make it a covetable object that can carry things inside. Another option are
Kate Spade's book of the month clutches
which are almost sold out and the handmade book clutches made of actual hardcovers and vintage books we found on Etsy.
Here are some of our favorites: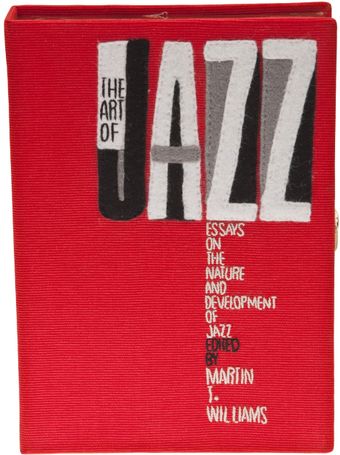 Olympia Le-Tan
Art Of Jazz Book Clutch
Bookarelli
Alice's Adventures in Wonderland Book Clutch

Kate Spade
Book Emanuelle Box Clutch
Chick-Lit Designs
Sense and Sensibility Book Clutch
Which favorite book of yours is statement material?
Browse more
clutches we have talked about here
.